Red D feat. Lady Linn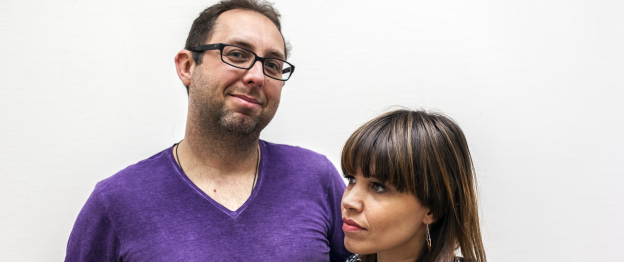 We Play House Recordings boss and one half of house luminaries FCL Red D has been teaming up with Belgian leading vocalist Lady Linn for 12 years now.
Their mix of instrumental tracks with live vocals never ceases to create wonder and mayhem on the dancefloor with a show in which musicality and improvisation go hand in hand. From mash-ups of well-known vocals with unknown tracks to killer disco edits via underground house tracks to absolute dance classics, it's simply that massive party everybody has been waiting for.
Red D has been preaching his gospel all over Belgium and beyond in the last 25 years. From Belgian clubs and festivals like Fuse, Ampere, La Rocca, Rockerill, Café D'Anvers, Charlatan, Tomorrowland, 10 Days Off, We Can Dance, etc, to a whole slew of foreign cities and nightspots like Berlin (Panorama Bar, Chalet, Wilde Renate, etc), Amsterdam (Trouw, Shelter, etc), London (Corsica Studios, Ministry Of Sound, etc), Paris (Djoon) and many, many more.
Next to DJ'ing, Red D has been running the well-respected We Play House Recordings label for 10 years and has turned into a producer in his own right in the last 5 years, releasing as FCL (his collaboration with San Soda) or solo as Red D on his own label and other houses of trust like Freerange Records, NDATL, Defected, etc.
Lady Linn has collaborated with FCL on various tracks, including the infamous club classic 'It's You', which was licensed to Defected and became a club anthem worldwide.
Red D's We Play House Recordings has also been hosting label nights all over Belgium and beyond, including a stage on the world's most famous dance music festival Tomorrowland for the last seven years, bringing a slew of the biggest underground house names to a crowd consisting of party people from all over the globe.
Lady Linn is the lead vocalist of 'Lady Linn and her Magnificent Seven', a live jazz & more band that has been causing a stir for years throughout Belgium, Netherlands, France and beyond. In 2010 & 2011 Lady Linn was voted best female singer in Belgium and has become one of the leading ladies in the Belgian music world. She discovered a love for house music when she met Red D for what was supposed to be a one-off gig for the Ghent-based 'Rendez-Fou' concept now some 12 years ago. Since then they have come a long way, both rising to the top of their respected game and conquering stage after stage on parties and festivals like Tomorrowland, 10 Days Off, Pukkelpop, Feest In Het Park, Laundry Day, etc and spending summer after summer in Ibiza spicing up Defected Records parties. Red D featuring Lady Linn are your failproof bet for a night out of your home and out of your head.
For 2018 Lady Linn and Red D are cooking up more new and old music for you, including serious dose of disco and boogie classics & edits. It's all about rocking the party with absolute top notch quality dance music.