STUFF.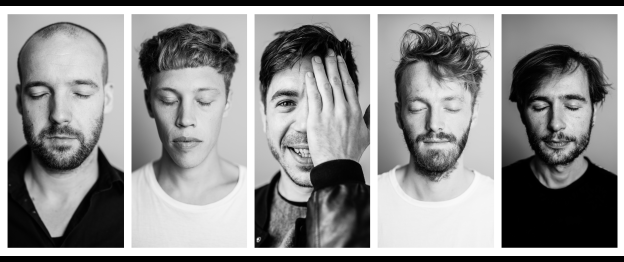 © Jesse Willems
STUFF. is a 5 piece live band that brings a cross genre groove, spanning from broken hip-hop to more electronic and jazz influenced future funk.
They released their self-titled debut album on new imprint buteo buteo in March 2015 to critical acclaim and embarked on a sold out club tour in Benelux, Germany, UK and Ireland short after.
Several tracks of their debut gained airplay on UK stations BBC6 and BBC1 as well as Belgian nationwide stations StuBru & Radio 1.

In the summer of 2015 they were invited by several festivals throughout Europe on very divers stages, showing their eclectic style: renowned jazzfestivals like Elbjazz (Hamburg) and Gent Jazz (Gent), alternative festivals like Pukkelpop (Hasselt) and Shambala festival (Northhamptonshire), urban festivals like Couleur Café (Brussels) and Les Ardentes (Liège) and electronic festivals like Dimensions (Pula) and Fusion (Lärz Germany).

At the end of 2015 the band was mentioned in several end of the year lists and the group got numerous music prices in the home country for best album of the year, best live, breakthrough of the year, best artwork.


In the 2016 the band keeps on playing with a clubshow in the UK and Holland and a new project for a seated audience, while working on the new album.