The Experimental Tropic Blues Band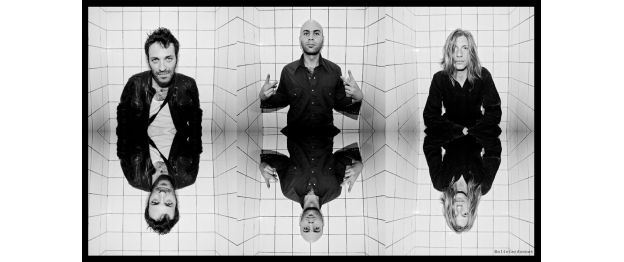 © Olivier Donnet
The Experimental Tropic Blues Band heeft, na meer dan 200 concerten in België en Frankrijk, een stevige live reputatie opgebouwd en is zonder twijfel een van de meest verhitte en opwindende trio's van het land.

Na 'Hellelujah' en 'Captain Boogie' heeft de band zijn derde album in maart 2011 in New York opgenomen, onder de hoede van een schitterend muzikant en buitengewone producer: Jon Spencer.
Mr Spencer heeft hen toegelaten om een album te maken zoals ze dat altijd al hebben willen doen, op de oude wijze met analoge tapes. Alles gebeurde spontaan en onverwachts met als resultaat een plaat vol epileptische rock die draait rond fantasmen, seks, liefde en burgers: 'Liquid Love'

The Experimental Tropic Blues Band brengen al tien jaar met hart en ziel rock and roll doorheen gans Europa, maar ook in Canada en in de Verenigde Staten. In het voorbije decennium hebben ze het podium gedeeld met The Cramps, Bob Log III, André Williams, Jim Jones, The Black Lips, JSBX, Heavy Trash en vele anderen...

Met 'Liquid Love' bewijzen de "Tropics" dat ze niet enkel meer podium beesten zijn, ze zijn nu ook een echte studioband. Time for some dirty rock'n'roll!
{title_LineUp_nl}
Boogie Snake (zang, gitaren)
Dirty Coq (zang, gitaren)
Devil d'Inferno (drums)
{title_Links_nl}
{title_UpcomingEvents_nl}